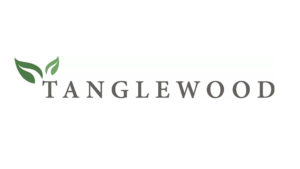 CASEYVILLE –The Collinsville Chamber of Commerce would like to invite press and public to the Ribbon Cutting of the new Tanglewood Subdivision at on Thursday, March 9, 2017 at 4:00pm.
Ribbon Cutting to be held at subdivision entrance at 159 followed by a tour of the model home at 7991 Sonora Ridge, Caseyville, IL and refreshments will also be served.
Located 3 miles from St. Claire Square, on Route 159 in Caseyville, the new subdivision offers
breathtaking surroundings, prime acreage and a convenient location. Renowned local builders
are joining in the vision to create exceptional homes maximizing the unparalleled beauty of
Tanglewood's natural surroundings.
The Tanglewood community offers subdivisions of varying price ranges, all situated within beautiful rolling hills and woodlands. Centrally located between St. Louis and Scott Air Force Base just north of I-64, the community offers a peaceful living retreat with all the conveniences of city living.
A chili cook-off will also be held on Saturday, March 25th from 11:00 am to 3:00pm. Area businesses can show off their chili recipes to incoming residents and guests as well as win
prizes.
100% of profits will go to benefit Collinsville High School.
For more information on that event and to download the chili cook-off form, go to: http://www.discovercollinsville.com/events/details/tanglewood-grand- opening-chili- cook-off- 3783 or email info@discovercollinsville.com
Information on Tanglewood Subdivision can be found on their website at http://tanglewoodillinois.com/ or by calling 618-281- 5559.
####
For more info, please contact:
Communications Coordinator, Chanelle Smith
info@discovercollinsville.com
618.344.2884