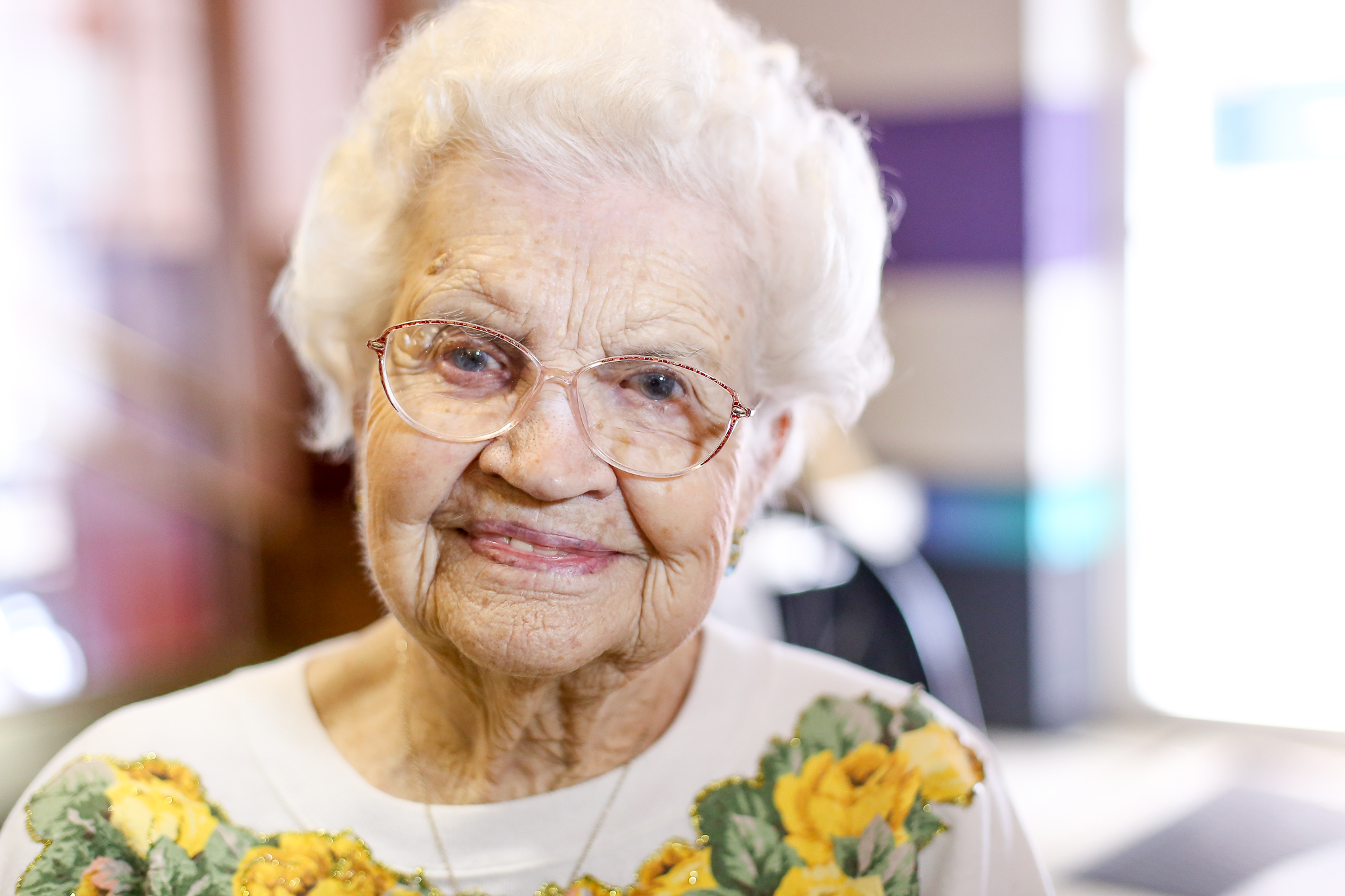 COLLINSVILLE – Irene Wilkinson trades in her walker for a bowling ball every Wednesday afternoon at Camelot Bowl in Collinsville, Illinois.
The 101-year-old Salem, Missouri native began bowling over 60 years ago at the now defunct AMF Bowland bowling alley in Granite City.
"I played for a league at Bowland in Granite City and I was there until it closed down in 2012. After that I started coming to Camelot Bowl and playing in the league here," Wilkinson said.
Part of the drive in bowling is enjoying it with those around her according to Wilkinson.
"I don't look at it as a big competition as much as it really is having a good time with the people that you bowl with," she said.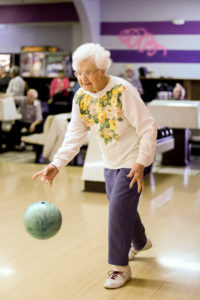 According to Wilkinson, she doesn't have a intricate strategy when going up to bowl.
"I go up there and eyeball the center arrow and just bowl. Sometimes I hit the pins, sometimes I don't," Wilkinson said.
"It really isn't a secret, I just get up there and do the best I can," she said.
One of her fondest memories while bowling takes place back in the AMF Bowland where her passion began.
"One time at Bowland, I scored a 198 and that's the highest I've ever had. Since then, I have had a couple turkeys here at Camelot," Wilkinson said.
Showing her 62 combined grandchildren and great-grandchildren a sense of determination is a driving force for Wilkinson, outliving two husbands and three children and having a knee that tends to act up from time to time.
"When I was 99 my time was in first place and when I turned 100 we were in second place in the league. I was the most improved last year, you just never give up," Wilkinson said.
"Besides my knee, I'm very healthy. My doctor jokes that I'm healthier than they are," she said.
Seeing Irene play each week is simply "exciting" according to Camelot Bowl owner and manager, Dianne Hartman.
"Irene is the oldest player in the league. It's so exciting seeing her play each week because she's so dedicated to the sport," Hartman said. "She's a go-getter and everyone knows and talks to her in the league, just amazing."
Keeping faith has also kept the 101-year-old bowler living each day to the fullest.
"It's the Lords doing that has kept me healthy all of these years," Wilkinson said.
To learn more about the senior citizens bowling league or for direction to Camelot Bowl please visit http://camelotbowl.net/.